ZipCrete 137
Self-leveling Epoxy resurfacer
ZIP CRETE
is
a completely self-leveling 100% solids epoxy floor patch and resurfacer
that is resistant to heavy traffic and corrosive spillages. Because it is a resin rich system it
bonds with miraculous strength
. It soaks into the pores of the concrete and
holds tight even at the feather-edges
. It is a
100% solids system which contains no solvents or harmful chemicals
. It I a combination of tough epoxy resins and very fine aggregates. Together they form a
tough epoxy shield over your worn concrete floor
providing a
smooth rolling surface
that is
extremely attractive
and
easy to clean
.
Self-Leveling Resurfacer for::
WAREHOUSES
FACTORIES
WORN AND SPALLED CONCRETE
Use: Resurface worn and eroded concrete where a very smooth finish is required.
Procedure: ZIP CRETE is easily applied with a notched squeegee. It will level out for a perfect finish.
SET TIME: Pot life is 20 minutes. Open to traffic overnight.
Colors: Gray, Red, and Natural Tan.
PACKAGING: Each unit is packaged in a 5 gallon pail containing pre-measured amounts of resin, hardener and aggregate.
COVERAGE: Each unit will cover 50 sq ft. @ 1/16"
Technical Data
| | |
| --- | --- |
| Flexural Strength | 2,500 psi |
| Compressive Strength | 15,000 psi |
| Epoxy Type | Amine |
| Curing Time | 24 hours |
| Application Thickness | 1/16" - 1/18" |
| Type of Finich | Smooth or no-slip |
| Coverage | 50 sq. ft. @ 1/16" |
| Colors | Gray, Red, Natural Tan |
Application Demo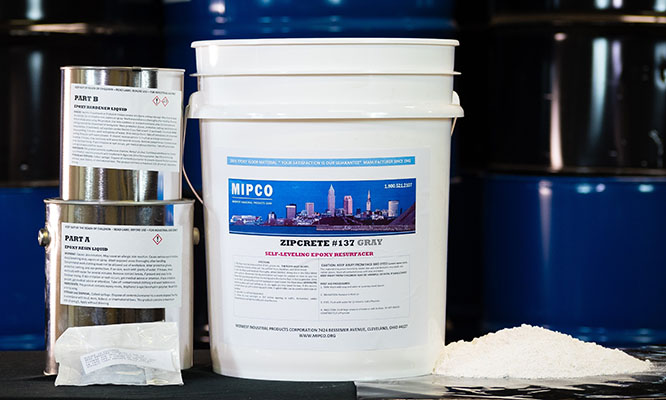 Zip CRETE FACT:
Holds tight despite heavy traffic and temperature variations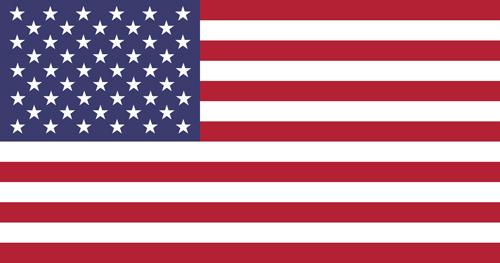 PROUDLY MANUFACTURED IN U.S.A. SINCE 1945