Fast Rock 143
SETS TRAFFIC READY IN 2 HOURS
Fast Rock
combines
high strength epoxy resins and super tough aggregates
to form an exceptionally strong and
fast setting floor patch
. FAST ROCK bonds like glue to most prepared surfaces and can be used to
patch holes and expansion joints common to factory floors
. With FAST ROCK your down time will minimal because it
sets fast
! Patches made by fast rock can be
opened up to normal traffic in 2 hours
.
Fast Setting Floor Patch for::
Aisles
Loading Docks
Parking Garages
Runways
Use: Patch holes in concrete floors subject to heavy lift truck traffic when down-time has to be minimal.
Procedure: Mix the resin. Hardener & aggregate and trowel onto the properly prepared floor.
SET TIME: Pot life is 15 minutes. 2 hours @ 70°F for normal traffic
Colors: Gray, Red, and Natural Tan.
PACKAGING: Each unit is packaged in a 5 gallon pail containing pre-measured amounts of resin, hardener and aggregate.
COVERAGE: Each unit will cover 30 sq ft. @ 1/8"
Technical Data
| | |
| --- | --- |
| Compressive Strength | 14,000 psi |
| Epoxy Type | Amine |
| Flash Point | 225°F |
| Open to Traffic Set Time | 2 hours @ 70°F |
| Unit Size | 40 lb. unit, 5 gal. pail |
| Coverage | 35 sq. ft. @ 18/" (.33 cubic ft.) |
| Colors | Gray, Red, and Natural |
Application Demo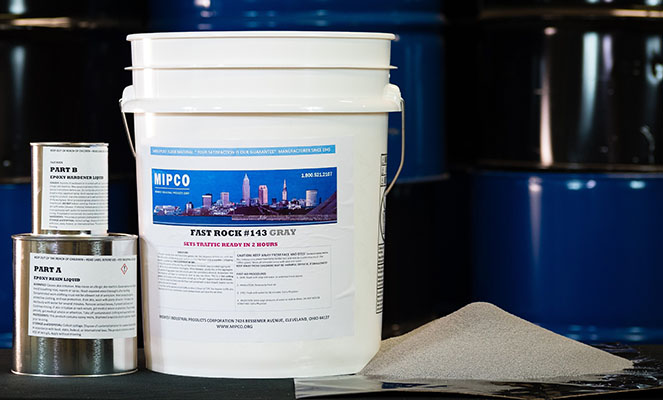 Fast Rock FACT:
FAST ROCK SETS AND IS READY FOR TRAFFIC IN 2 HOURS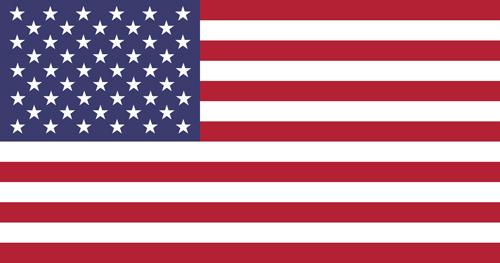 PROUDLY MANUFACTURED IN U.S.A. SINCE 1945