Pox-A-Crete 112
U.S.D.A APPROVED HEAVY DUTY EPOXY RESURFACER
Pox-A-Crete
is a fast curing,
USDA Approved 100% solids epoxy floor resurfacer and patch
. It combines high strength liquid resins and rock hard aggregates and is strong enough to
withstand brutal steel wheel traffic
without harm even at feather edges. POX-A-CRETE is a resin rich system that soaks into the pores of the concrete to
bond permanently
despite grinding abrasion and harsh impact. Its unique resin base is
highly resistant to common industrial chemicals
.
Great for:
Textile factories
Hospitals
Sewage Treament Facilities
Parking garages
Warehouses
Factories
Use: Resurface damaged and eroded concrete floors subject to heavy lift truck & steel wheel traffic. POX-A-CRETE is U.S.D.A. approved!
Procedure: Just mix the resin, hardener & aggregate and then trowel onto the properly prepared floor.
SET TIME: Pot life is 20 minutes. Repairs can be opened to traffic after an over-night cure at 70°F.
Colors: Gray, Red, and Natural Tan.
PACKAGING: Each unit is packaged in a 5 gallon pail containing pre-measured amounts of resin, hardener and aggregate.
COVERAGE: Each unit will cover 50sq ft. @ 1/8"
Technical Data
| | |
| --- | --- |
| Compressive Strength | 16,000 psi |
| Flexural Strength | 10,000 psi |
| Tensile Strength | 8,300 psi |
| Shelf Life | 1 year |
| Pot Life | 1/2 hour |
| Initial Set Time | 8 - 10 hours |
| Open to Traffic | 12 - 24 hours |
Application Demo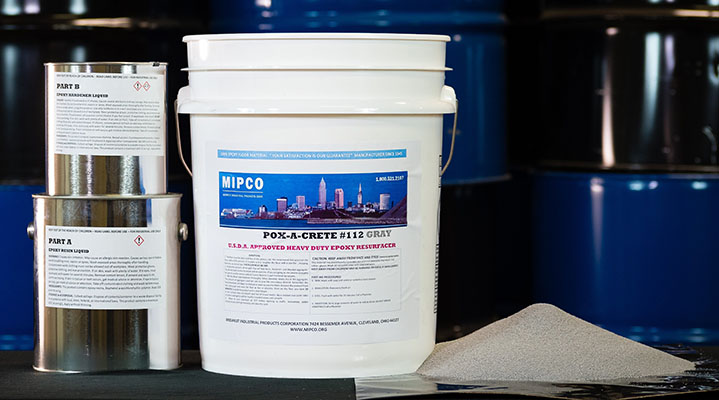 POX-A-CRETE FACT:
POX-A-CRETE IS OUR #1 SELLER. IT IS ALSO 6X HARDER THAN CONCRETE!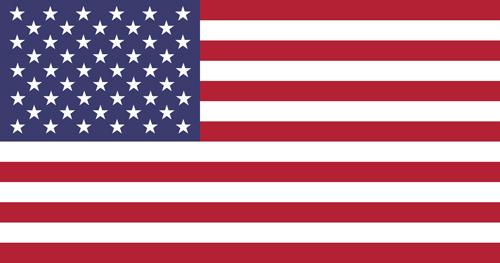 PROUDLY MANUFACTURED IN U.S.A. SINCE 1945