Cooler Crete 145
USDA Approved Floor Patch for Room Temperatures Between 20°F to 40°F
Cooler Crete
is a
USDA approved 100% solids epoxy mortar
that was designed
specifically for cold storage areas in the food processing industry
. It has the ability to set quickly in cold processing where the temperature is as low as 20°F! Cooler Crete can be used to
patch and completely resurface
worn and eroded concrete. Use it to
patch cracks and holes without elevating the temperature
! With Cooler Crete all repairs are
permanent
. It bonds like glue without a primer to all
cold concrete and tile surfaces
. Use it in
warm rooms for a fast setting patch
.
Floor Patch for::
Coolers and Cold Storage Areas
Use: Patch and resurface floors specifically for cold storage areas in the food processing industry.
Procedure: The floor must be clean and dry! Mix the resin, hardener and aggregate and trowel onto the floor.
SET TIME: Pot life is 20 minutes. Allow an overnight cure before back to normal operation.
Colors: Gray, Red, and Natural Tan.
PACKAGING: Each unit is packaged in a 5 gallon pail containing pre-measured amounts of resin, hardener and aggregate.
COVERAGE: Each unit will cover 50 sq ft. @ 1/8"
Technical Data
| | |
| --- | --- |
| Flexural Strength | 10,350 psi |
| Compressive Strength | 13,000 psi |
| Tensile Strength | 6,030 psi |
| Drying Time | Overnight at 30°F |
| Pot Life @ 30°F | 20 min |
| Coverage | 50 sq ft @ 1/8" |
| Colors | Natural Tan, Gray, Red |
Application Demo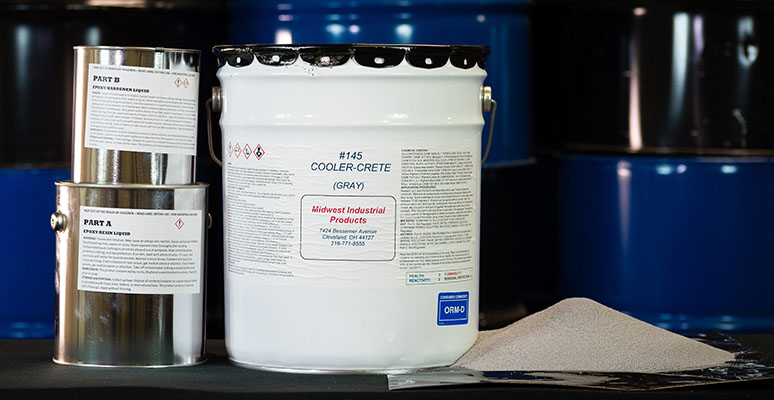 Cooler Crete FACT:
TEXT SUPPLIED WAS FOR ACID CRETE - PLEASE SUPPLY TEXT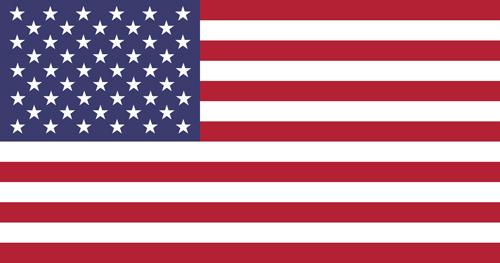 PROUDLY MANUFACTURED IN U.S.A. SINCE 1945