Acid Crete 121
PATCH AND RESURFACER FOR HIGHLY CORROSIVE AREAS
Acid Crete
is a
heavy duty 100% solids epoxy industrial floor patch
that can stand up to
brutal corrosive spillages without harm
. It is a
100% solids epoxy system
with a unique chemical structure that makes it
highly resistant to corrosives and heavy traffic
. It combines high tech epoxy resins and rock hard aggregates that form a trowel able product that will smooth out your
eroded floor and protect it
from future damage.
Floor Patch and Resurfacer for::
FERTILIZER PLANTS
LABS
WAREHOUSES THAT USE HARSH CHEMICALS
PLATING, CHEMICAL, ACID
Use: Patch and resurface floors eaten by acids and chemicals. Ideal for plating and chemical companies.
Procedure: The floor must be clean and dry! Mix the resin, hardener and aggregate and trowel onto the floor.
SET TIME: Pot life is 20 minutes. Allow an overnight cure before back to normal operation.
Colors: Gray, Red, and Natural Tan
PACKAGING: Each unit is packaged in a 5 gallon pail containing pre-measured amounts of resin, hardener and aggregate.
COVERAGE: Each unit will cover 50 sq ft. @ 1/8"
Technical Data
| | |
| --- | --- |
| Flexural Strength | 14,500 psi |
| Compressive Strength | 18,000 - 20,000 psi |
| Tensile Strength | 13,000 psi |
| Epoxy Type | Aromatic Amine |
| Flash Point | 230°F |
| Set Up Time | Initial set 6 hrs., Traffic 24 hrs. |
| Storage Life | 6 mos. |
| Gel Time | 30 min. |
| Coverage | 1 unit covers approx. 50 sq. ft. @ 1/8" |
Application Demo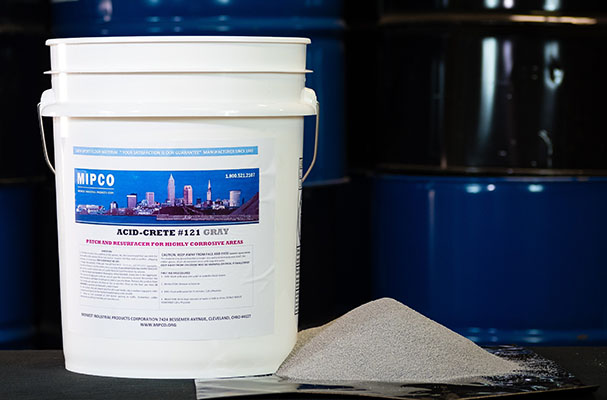 Acid Crete FACT:
Besides it's exceptional strength and chemical resistance, Acid Crete also provides a safe, non-skid surface so your floor is safer for your employees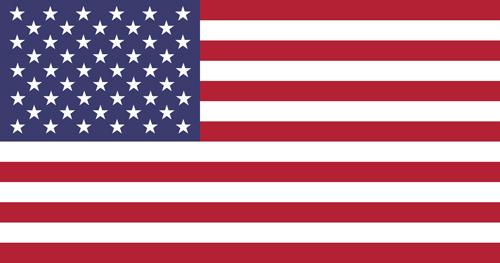 PROUDLY MANUFACTURED IN U.S.A. SINCE 1945